Mama's Holiday Wish List Meme
TodaysMama and Provo Craft are giving away a sleighful of gifts this holiday season and to enter I'm sharing this meme with you.

1. What 5 items are on your holiday wish list this year?

*Cricut Expression

*Chi Flat Iron

*New wardrobe (a girl can dream!)

*A super clean house (better than diamonds)

*Cozy slippers (really need some for the winter)


2. What is your favorite handmade gift you have received?

*Hmmmm... a beautiful quilt for my baby's girl room. It was absolutely gorgeous!

3. What handmade gift have you always wanted to tackle?

*Great question...still pondering!

4. What was the best Christmas gift you received as a child?

*Easy bake oven.
5. What items are on your kid's wish list this year?
*My kiddos are ages 2 1/2 and almost 1...so no wish lists yet. But my little guy loves anything having to do with cars, trucks, or trains. And my baby girl loves music!
6. What is your favorite holiday food?
*I love a delicious spiral-cut ham on Christmas day!
7. What will you be hand-crafting for the holidays?
*I will be baking cookies for the neighbors and I hope to make gifts for friends. I was thinking some personalized chalkboards!
8. What is your favorite holiday movie?
*I love to watch "The Family Stone" and "Elf."
9. Favorite holiday song?
*Baby, It's Cold Outside!
10. Favorite holiday pastime?
*Listening to Christmas music, driving around the neighborhood to see the beautiful lights, baking cookies, and watching movies with a warm blanket, hot chocolate, and a fire!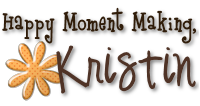 Pin It