CINNAMON ROLLS
On my agenda today...planning out breakfast for the upcoming holiday mornings! I have decided that on Christmas Eve morning I will be making cinnamon rolls, because who doesn't love a warm cinnamon roll with a glass of milk or a mug of hot chocolate?
COUNTRY HOUSE BREAKFAST CASSEROLE
The next day is Christmas. I love having an easy and delicous meal that can be prepared ahead of time and warmed up that morning. So, this year will be my yummy Country House Breakfast Casserole! Here's the recipe...

INGREDIENTS:

2 or 3 T. butter

1 cup croutons

3/4 cup shredded cheddar

5 or 6 eggs

1 cup milk

1 tsp. dry mustard

1 cup cooked ham, cubed

DIRECTIONS:

Melt butter in 8 by 8 glass baking dish. Add croutons and toss to coat. Sprinkle cheese on top of croutons. In a large bowl, beats eggs, milk, and dry mustard. Pour egg mixture over croutons and cheese. Sprinkle on cubed ham. Cover with plastic wrap and refgrigerate overnight.

Preheat oven to 375 degrees. Let casserole stand at room temperature while oven heats. Bake for 40 minutes, until eggs are set. Let sit for 5 minutes before cutting. Add peppers, onions, or anything else you desire! Can be frozen and microwaved later too!

STUFFED FRENCH TOAST
And the day after Christmas will continue the presents and festivities in our home. So, another delicious favorite that can be prepared ahead of time and then popped into the oven is a stuffed french toast! Here's the recipe for this one...
INGREDIENTS:

8 eggs
1 1/2 cups lowfat milk
1 cup real maple syrup
1 loaf french toast bread
8 oz. Neufchatel cheese (cream cheese)

1/4 cup butter
2 T. powdered sugar

DIRECTIONS:
Preheat the oven to 350 degrees. Lay the bread slices, sides touching, in a single layer in a greased 9x13 dish. Slice or spread about 1/8" layer of cheese on top of the bread. Top with another 1" layer of fresh cut bread cubes. In a bowl, mix eggs, milk and 1/2 cup of syrup. Pour over bread cubes. Sprinkle with cinnamon. Let pan sit in refrigerator overnight. In the morning, bake at 350 degrees for 55 minutes. Heat the butter and 1/2 cup syrup in a pot and drizzle over the squares of stuffed french toast on plates. Sprinkle with powdered sugar and serve! Delicious with chicken apple sausage!
Now it's off the the grocery store I go for all of the ingredients and I can check this off my to-do list! Happy Holiday planning!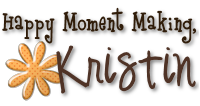 Pin It