I am a huge fan of holiday parties that include a couple of warm appetizers. Chips and dips, crackers and cheese, and other munchies are great...but a warm appetizer adds such a delcious touch! One of my easy and "go-to" warm appetizer ideas is meatballs! They are yummy, easy, and always get eaten up! So, I am going to share a couple of great appetizer meatball recipes with you and please pass along one of yours, if you have one. Happy Holidays!
Sweet and Tangy Meatballs
INGREDIENTS:
1 1/2 cups Brown Sugar
3/4 cup Vinegar
3/4 cup BBQ Sauce
3 tsp. Dijon Mustard
3 tsp. Worcestershire Sauce
1 Bag Frozen Meatballs (usually around 2 lbs.)
DIRECTIONS:
Preheat oven to 350. Combine all ingredients, except meatballs in a saucepan to heat up and dissolve sugar. Meanwhile, place meatballs in a 13x9 inch baking dish. When sugar is dissolved, pour heated sauce over the meatballs and cover the baking dish with foil. Bake for 30-45 minutes or until heated through. Serve right away, or put it in your crock pot on low until the party starts!
Hot and Tangy Meatballs
INGREDIENTS:
1bottle chili sauce
1 can jellied cranberry sauce
1 bag frozen meatballs (about 2 lbs.)
DIRECTIONS:
In a saucepan over medium heat, bring chili sauce and jellied cranberry sauce to a boil. Continue cooking at a simmer, stirring, for about 2 minutes. Place frozen meatballs into crockpot and pour sauce over. Cook on low 4 to 5 hours or high 2 to 3 hours. So easy and delicious!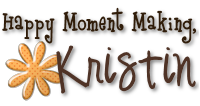 Pin It