I am sorry that I have not written any new posts this week...but I have a wonderful reason why! I was busy planning and organizing my baby girl's 1st birthday party! What a wonderful day it was. The theme was "Cupcakes" and the colors were pink, red, and black. I had personlized invitations made through someone on etsy...darling! And then I had fun dreaming up lots of fun touches to make this party really memorable. I hired a local music lady to do some singing with the kiddos and we called it "The Cupcake Kitchen Band" where the kiddos could sing and play along. So much fun!
I made lots of handmade decorations from happy birthday banners, to cupcake toppers, to food labels, to big photos all over the walls. It was darling. And the tablecloths, ribbon, and balloons made it look that much more festive!
One of my favorite ideas was the party favors. I found boxes of cupcake mix at the store and snatched up 20 of them for all of our little guests. Then I got spatulas to put on top of the boxes. With some cute ribbon and an adorable tag that read "Thanks for making Isabella's birthday so sweet!" it was wonderful! The kids loved taking them home and will be able to do some baking with mom and dad!
I had cupcakes for everyone for dessert of course. And I made one large cupcake for the birthday girl. The cutest part of the celebration was watching her dive in to that cake! She was covered with crumbs and frosting. We had to hose her off in the kitchen sink after all that yummy fun.
I also made a cupcake station for all of the kiddos to decorate their own cupcakes. I filled cupcake tins with sprinkles, M&M's and more! They loved this! I also had a cupcake pinata for the little guests. It was the kind where you pull a string and one of the strings releases the whole bottom and the candy falls out. They scrambled everywhere filling up their baggies with candy.
And I had lots of other fun touches all around the house...jars of sweet treats, photos, pink and red decorations, and the list goes on. One of the most special parts of the party is the "First Year DVD Slideshow" I like to do for each child. It brings tears to your eyes to see how quickly the time has gone by and how fast they grow up!
When I throw a party, I love to go all out! It takes me weeks to plan, days to set up, a couple of hours to enjoy the party, and then hours to clean up. But it's worth it...we have some wonderful memories!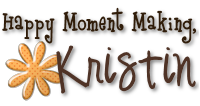 Pin It