It's only a matter of days until that first Christmas card arrives in the mail and it's time to decide what to do with the beautiful cards! Each year I keep my holiday cards in a cute basket and have fun shuffling through them again and again. My little guy also loves to take the basket and curl up on the couch to browse through them. It's one of his favorite holiday activities! This year I was thinking of making a cute display for the Christmas cards where they will become an actual part of the decorating scheme and out for all to see!
This first idea is from
Martha Stewart
and I love it! Fill a floral bucket with stones to make it stable and collect some branches and berry sprigs. Arrange the branches in the bucket and you're ready for those Christmas cards to arrive in the mail. With ribbon and tape you can attach the cards from the branches. How cute is that!
The next idea involves ribbon and clothespins...even easier! Find a spot to hang ribbon or twine from one end to the other. Have a basket of clothespins ready for the cards and attach them to the ribbon one by one. If you want to get a bit more crafty...paint the clothespins or add some cute embellishments! This would look darling along the mantel or across a large window. Check out
Home and Country
for more detailed instructions. Loving it!
One more suggestion is to choose a favorite ribbon and hang them in varying lengths from a door, the stairs, or on a wall. The Christmas cards will be attached along the ribbons for everyone to see. Super easy and very cute! Now I just need to decide how I want to display our holiday cards this year...so many darling ideas out there.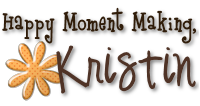 Pin It