This past July I embarked on this blogging adventure and began "Sweetheart Moments" with very little knowledge of what I was doing or what this journey would look like! What I did know is that I love decorating, I love organizing, I love planning family celebrations and special traditions, and I love sharing ideas with other mommies and women! And this blog began...
My goal was to reach at least 100 followers by the end of this year to prove to myself that people were really reading what I was writing! Thanks to all of you, that goal was reached and I have over 100 followers and friends and the blog is still growing!
I hope as this new year begins that you enjoy reading my ideas, tips, and postings on decorating, organizing, recipes, and family fun! Thank you for reading, thank you for commenting, thank you for sharing own tips, and above all thank you for your encouragement. You are the reason this blog is so much fun and I enjoy sharing all of my creative and helpful finds!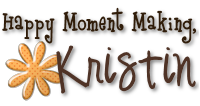 Pin It