It's the day after Thanksgiving and I am already in the mood (like many of you) to begin the Christmas decorating marathon! So, I thought I would do a fun little post today filled with some ideas of easy and cute ways to freshen up your home for the holidays and maybe add some festive cheer to the rooms in your house! Keep your eyes open at the stores this weekend for items you might be able to use for some of these creative touches. You will find many of these photos and more at
Southern Living
. Happy Christmas decorating!
Use items laying around the garage or garden area to decorate the front porch. Choose a color theme like a bright holiday red color to tie it all together. I love the cozy feel of this when you walk up to the front door!
Fill vases or glass containers with berries, fruit, and evergreen branches. These are wonderful smelling and easy ways to add some festivity to many areas of your home. Put them here and there for color and decoration!

Don't forget that you can add a holiday touch to any room in the house, even the kitchen! I love to create holiday buffets for Christmas morning, Christmas dinner, and more. So, if you decorate the counters or kitchen, it makes it even more fun!
Pillows are an easy way to decorate for the holidays. Take away your everyday pillows and add some new ones with a splash of red, or gold, or green! Choose a color scheme that already works for your home. If bright reds don't fit, decorate this holiday season with whites and creams or silver and golds! One of my favorite touches is to add some big and comfy pillows on the floor. You can watch a holiday movie, listen to some Christmas carols or play a board game while cuddled with the family on the floor!

Another easy way to add some holiday cheer to your house is by placing oranments in a vase or clear container. If you find some on sale or even have some broken ones you don't want to add to the tree...place them in the vase for some sparkle!

Even your gifts and presents can fit into your home for the holidays! Have fun with matching wrapping papers, ribbons and bows. And don't forget to make your own cute gift tags to match! How darling is that!

Hope you are a bit more inspired today to start your Christmas decorating! If I have enough energy I might just get the boxes out and start my own Christmas decorating. I'll light some yummy smelling candles, put on the Christmas music, and pop in a classic movie. Life doesn't get any better, does it?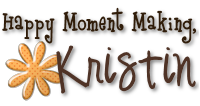 Pin It