Ever since we bought this house...I have had a vision for the little sitting room within our master bedroom. I've always wanted to turn it into my very own craft room. And for the first few years, it was just a sitting area with a sofa and a chair, a space that was never really used except for the occassional Sunday afternoon nap. Later, it became a small baby nursery with a bassinett and a way to keep my newborns close at night and hear their every gurgle and squeak. But now it was time...it was the perfect time to transform this essentially unused space into something much more meaningful and useful! This past week it became my craft room! And for around $100 I made it into a space I love!
I perused garage sales, browsed thrift stores, went "shopping" in my own home, and picked up a few odds and ends at craft stores to get the materials I needed to create this room. I am someone who likes to complete a project quickly, cheaply, and easily. This room was all of those things!
I found a large dining room table on craigslist for $20. My brother picked it up for me and ended up taking the sofa out of the room, that I didn't want. Since he took my sofa, he gave me the table at no cost...even-trade he said! I thought I got the better end of the deal...he hauled away a sofa I didn't want anymore and brought me a table I did want...for free! I'll take it! I had another table that came from my kitchen nook, we weren't using it any longer and so I put that in the room also. I painted them both white (leftover paint from the builder for our interior walls...free again)!
At a garage sale, I came across the bakers rack for $5 and all it needed was a fresh coat of black paint. I had that in the garage as well. I also picked up a wicker shelf, antique-looking frame, some bins, and a few more odds and ends. The total was less than $10. With some spray paint, it fit right in to the style of the room!
As you can see, I went with a black, white, and green color scheme to match the rest of the bedroom. I love the relaxing feel and it just makes me smile! The fun part came when I got to put the room together. I started finding things here and there around the house that worked...a candle, a jar, a plant, and so on. After some nailing on the walls, hanging up some items, and organizing a few baskets...it was complete! I still have quite a few things to file, organize, and add...but the room is functional. Most importantly, it is inspiring and it is mine. I have a small corner of our home that is just for me, a place that I can be creative, work on projects I enjoy, and do something I love. Now this room is meaningful...just as I had envisioned years ago when we first bought our home!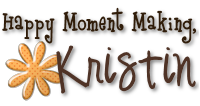 Pin It