One more day to go until we are able to spend the morning cooking, the afternoon eating, and the evening relaxing! I love Thanksgiving because it seems like a much more calm and relaxed holiday than some of the others. The day truly is spent with delicious food, wonderful friends and family, and lots of thankfulness for the year's blessings! So, how have I spent Thanksgiving Eve? Well, some last minute grocery shopping had to be done, the tables are now set, and by tonight even the kiddos activities will all be set up (placemat coloring, scarecrow creations, and a gingerbread house to decorate). There's even time to put my feet up during naptime and rest a bit. Tomorrow will be here soon enough!
This year I decided to do a warm and cozy feel on the dining table. The colors are golds, oranges, and reds. I mainly decorated with candles, berries, and a few pumpkins! My craft project was making the "Giving Thanks" candles centerpiece. It really was quite easy. I picked out some cute scrapbook papers from Michaels to match my color scheme. Then I chose the font and size I wanted to use on my computer. I printed up the letters on a solid colored paper
(8 1/2"x11")
and mounted them on some cute decorated papers
(12"x12")
. The border shows on the top and bottom. Cutting scrapbook paper in half is almost the size you need to roll around the pillar candles, maybe a bit more trimmmed...but really close! Roll the paper around the candles and glue on the end with a glue gun. The glue does not stick to a wax candle, so make sure you have enough extra to have the paper overlap and glue it together. I rolled and then pushed and stuck it down nice and tight, right on my countertop!
Six candles on each side of the centerpiece worked perfectly. Buy cheap candles because 12 candles can add up quickly and you're really only using them for a short period of time. But the papers can come off and you might find another use for the cream colored candles!
For the centerpiece, I used a pumpkin with fall floral stems stuck in the middle. I also hunted around my cabinets for a few things I have used in years prior...wrought iron pumpkins for each end of the table, berry place card holders, gold chargers, and fabric napkins with some fall ribbon (left over from another project). The table came together easily and looks very festive!
You've got one more day to plan out your table and add some holiday touches. Go as elaborate or simple as you like but make sure to do something special. After all, Thanksgiving only comes around once a year! Happy Thanksgiving a day early!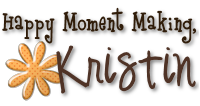 Pin It