Sweetheart Celebrations was designed to help you celebrate in style and with ease! I offer handmade celebration decorations, especially for baby showers. Each "Sweetheart Celebrations Kit" helps you throw a sweet party without too much fuss. All decorations in the kit are handmade and assembled for you. What a fantastic way to "shower" your guests or mom-to-be with love. Let me spend all of the time and effort on designing and creating the perfect celebration. All you have to do is set it up and enjoy!
These kits can be used to celebrate at home, at a restaurant, at an office, or anywhere. Each kit includes: a customized "Welcome Baby" banner, party signs (for areas pertaining to food, gifts, favors, keepsake, and thank-you notes), food labels or notecards, party favor labels and ribbon, cupcake toppers, and my "entertaining tool" filled with more fun ideas to make this the best shower ever! Add some food and flowers, and you are ready to celebrate. I am confident your celebration will be full of joy and smiles.
Each kit costs $90 plus shipping and is based on a set of twelve. Please order in enough time to customize and create your kit and have it arrive on time (at least one month ahead of the party date). Choose one of my themes for your celebration or let me know if you have another idea in mind!
Cupcakes
Cute as a Button
Pink and Brown
Blue and brown
Bumble Bees
Spring Flowers
Red, White, and Pink
Twinkle, Twinkle, Little Star
A Growing Nest (birdies)
Teddy Bears
Farm Animals
Here are a few photos from some fun parties I've organized and planned. Take a peek and let me help you plan yours!
Customized Banner

Party Signs

Party Favor Labels

Party Signs

Food Labels and Cupcake Toppers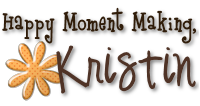 Pin It