It's the start of a new year and time to do some organizing! I love to find ideas that don't cost much, use items you might already have around the house, and don't take too much time to complete. So, after coming off a fun but busy holiday season, I hope you are in the mood to do a little bit of organizing. I have quick little tip for you that might help you find a spot for some of those new toys and gifts you received...
Create a "Junk Basket!" You might think I am crazy for telling you that it's okay to have a junk drawer, or a junk basket, or a junk bin. But really it is. You just have to make sure it doesn't get out of control. Every few weeks I weed through my kids junk baskets and take out the stuff that doesn't belong or has lost its "charm" and make room for the new trinkets!
I have three little ones (ages 1, 3, and 5) who received cute little stocking stuffers from Santa, goodies from classroom parties, and odd n' ends they can't get rid of. And I am okay with that...as long as they find their homes in their personal "junk" baskets. Each child has their own basket to keep their items in. The kiddos are at different stages of life, different ages, and have different interests. Their baskets look very different inside but they love them!
I don't mind at all that they love to play with these "treasures" when it fits into our organized and decorated plan for the family room. The baskets are labeled with their name and fit perfectly under our coffee table. So, look around your home and find a spot for everyone to keep their "junk" in a cute and organized manner. Enjoy!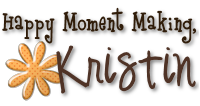 Pin It